PPC Audit Services (We Don't Set It And Forget It!)
Are you looking for: Valued PPC campaigns? Effective & convincing ads? Targeting right keywords?
Leave it all up to us! Free PPC Audit Eco Web Solution is a perfect place where you unlock all the rewarding PPC campaign and services.  We will appraise your current Free PPC Audit campaigns and then indorse you the necessary changes which can be made in order to use money in meaningful and effective way.
What's the point of getting a PPC Audit?
Our PPC campaign audit lets businesses of all sizes see how they stack up against other Free PPC Audit marketers in similar spend brackets. For example, an Adwords Audit lets the advertisers know:
What's erroneous in their Free PPC Audit campaign
What changes can be brought to enhance the performance of Audit campaign
And lastly, what should be anticipated after all of the above endeavors
Here have a look at our Pay Per Click Free PPC Audit Services and our Methodology:
With the help of innumerable updated by Google and Bing, our Google Adwords certified and Bing Ads accredited professional we offer you conversion tracking, new keyword research, restructuring campaigns, writing ad copy and setting up tests, reallocating budgets and extensions which will result into increased ROI for you.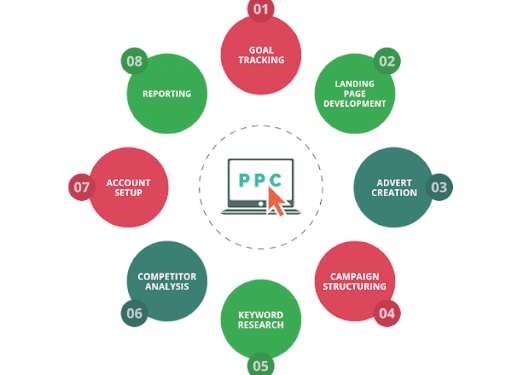 EcoWebSolution Free PPC Audit include:
Our Campaign Structure Free PPC Audit
We make the most of your campaigns by making a range campaigns out of ad groups and keeping in mind that the ad targets the right audience and the keywords work in resourceful way.
Keywords and Match types Services
For efficient usage of keywords our professional team discards the unnecessary keywords from the necessary ones and make sure the right matching options with relevant search's results.
Ad copy Analysis
We analyze and test all the elements in your ads which are to be used for attracting and compelling customers to buy your products and services. It is assured by our team of experts that the discourse of the ads is to the point and at the same time captivating as well.
Our Input on Impression
Our team also examine your PPC campaign in order to make sure that you reach the right crowd and never miss your potential customers.
Geographic Targeting
Our services also locate and examine the prospective customers by cities, regions and countries, who are drawing a beneficial traffic. We will select such a location in your Free PPC Audit campaign to help you change your offering tactic and rise your ROI.
Our services also include evaluation and analysis of Quality Score and extensions, so that you ascend to the higher levels and produce finest ROI. We help you by our detailed analysis of your Free PPC Audit campaigns and by our input after this analysis. We will provide you a thorough report on your performance and any errors so that you can enhance your presentability. Our input may include:
Positive points and negative ones of account structure and performance
Deep and thorough appraisal of campaign performance and goals
Commendations for more viable and effective performance
Our PPC Audits solutions will be personalized to accurately match your precise business prerequisites and requirements.
Read more: Google PPC Campaign Management
Contact us today for a FREE PPC audit of your existing PPC campaigns. Our PPC management services personnel will get back to you with a detailed analysis. A step by step plan of action to ensure best results.